bios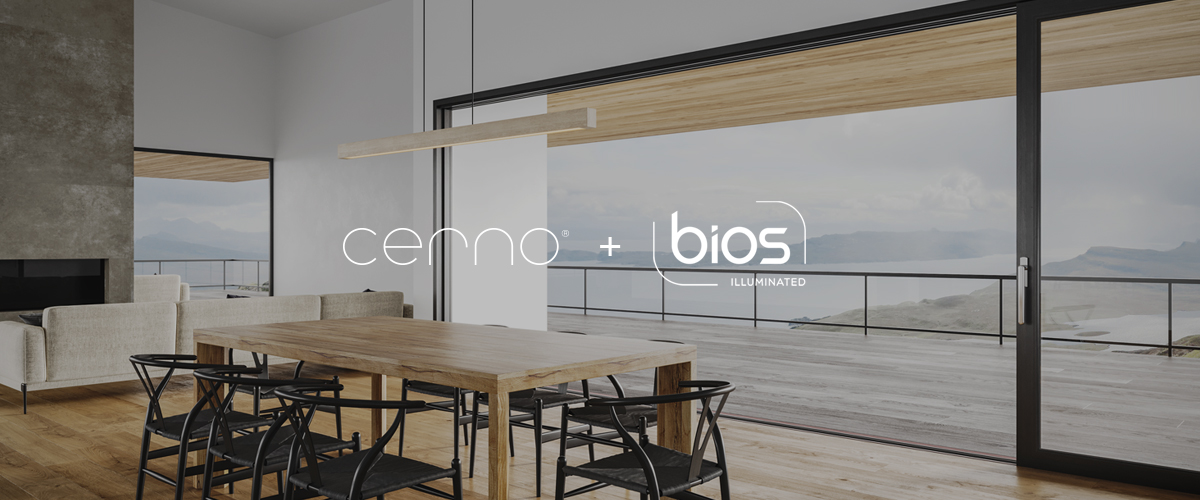 BIOS
Cerno and BIOS's partnership is rooted in a shared passion for using technology and science to make high-quality lighting. We believe lighting has the power to change a room's look and influence how we feel. The well-documented biological benefits of the BIOS SkyBlue™ LEDs include the following:
• Strengthens Circadian Rhythm
• Increases Alertness
• Enhances Productivity
• Boosts Mood
• Promotes a Better Night's Sleep
Cerno's interest in circadian lighting solutions dates back to shortly after the company was founded in 2009. However, the science and products specific to Circadian LED technology were in their infancy. BIOS developed the solution we were waiting for. BIOS is an industry leader and pioneer in the field; we are proud and excited to incorporate their LEDs into Cerno's decorative and architectural lighting line.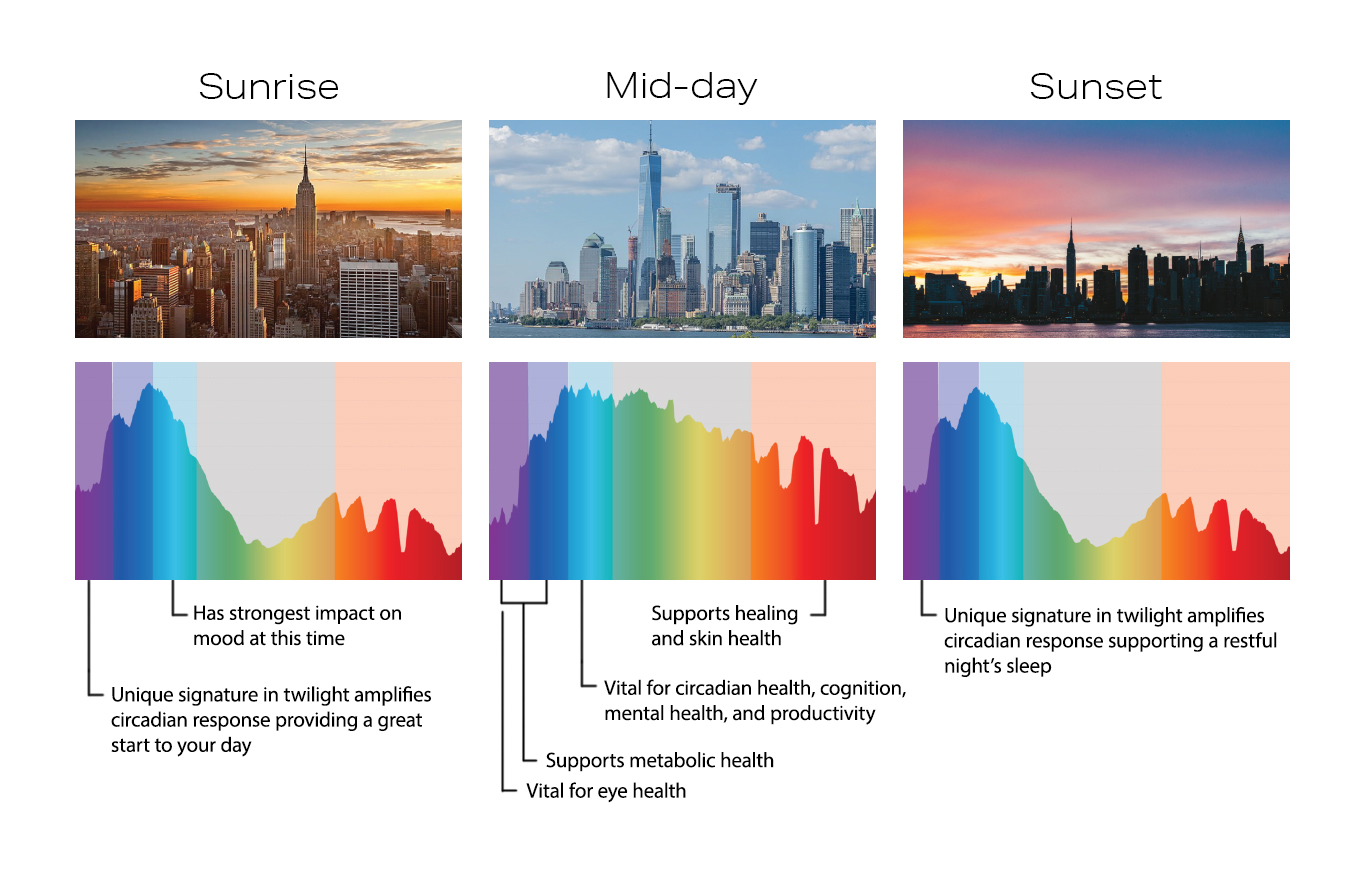 We spend 90% of our lives indoors, in spaces with artificial lighting that does not provide the circadian signals found in natural sunlight. As a result, our bodies and minds have become out of sync with the natural day/night cycle. Research shows that this disconnect can have negative short-term and long-term health consequences over our lifetime. BIOS SkyBlue™ is the first circadian light source to include key blue-sky signals (490nm) our minds and bodies need to strengthen our circadian rhythms.
BACKED BY MOTHER NATURE & SCIENCE
Using BIOS SkyBlue technology, Cerno brings the brilliance of natural light indoors to provide the wavelengths your body needs for overall wellbeing. The blue-sky signals create biological responses associated with the body's internal clock to improve alertness, energy levels, mood and productivity during day-time hours. We're delighted to combine the science of BIOS with Cerno's modern and contemporary designs, finest craftsmanship and authentic materials to create a big difference in lighting and the places where people work, gather and learn together.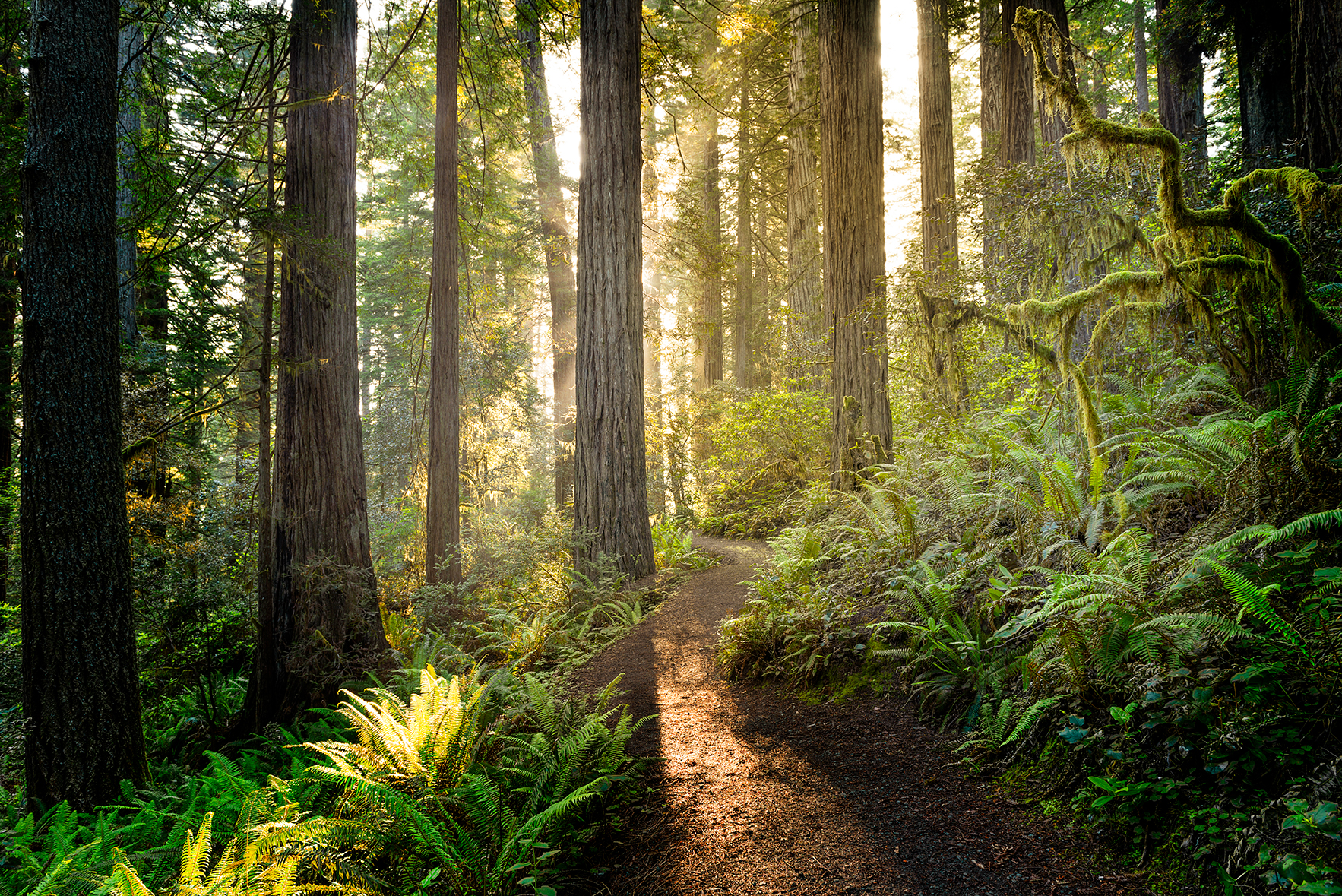 BIOS IS A RECOGNIZED INNOVATOR AND NASA SPIN-OFF
Biological Innovations and Optimization Systems, LLC (BIOS), a NASA spin-off, is a recognized innovator in the biological application of LED lighting. Through continuous research and development, BIOS LED lighting solutions continue to be at the forefront of human-centric lighting and a leader in plant growth lighting. By integrating years of biological expertise, with science first developed for the International Space Station, BIOS is driving the circadian lighting market with a biology-first approach and brilliant quality LEDs that can contribute to meeting the WELL Building Standard™.
LEARN MORE ABOUT THE SCIENCE OF LIGHT AND WELLNESS
LEARN MORE FROM BIOS